Day 1:
Arrive at airport, then transfer to Arusha town for overnight at three hotel followed by briefing about your trip the following day. Meals included.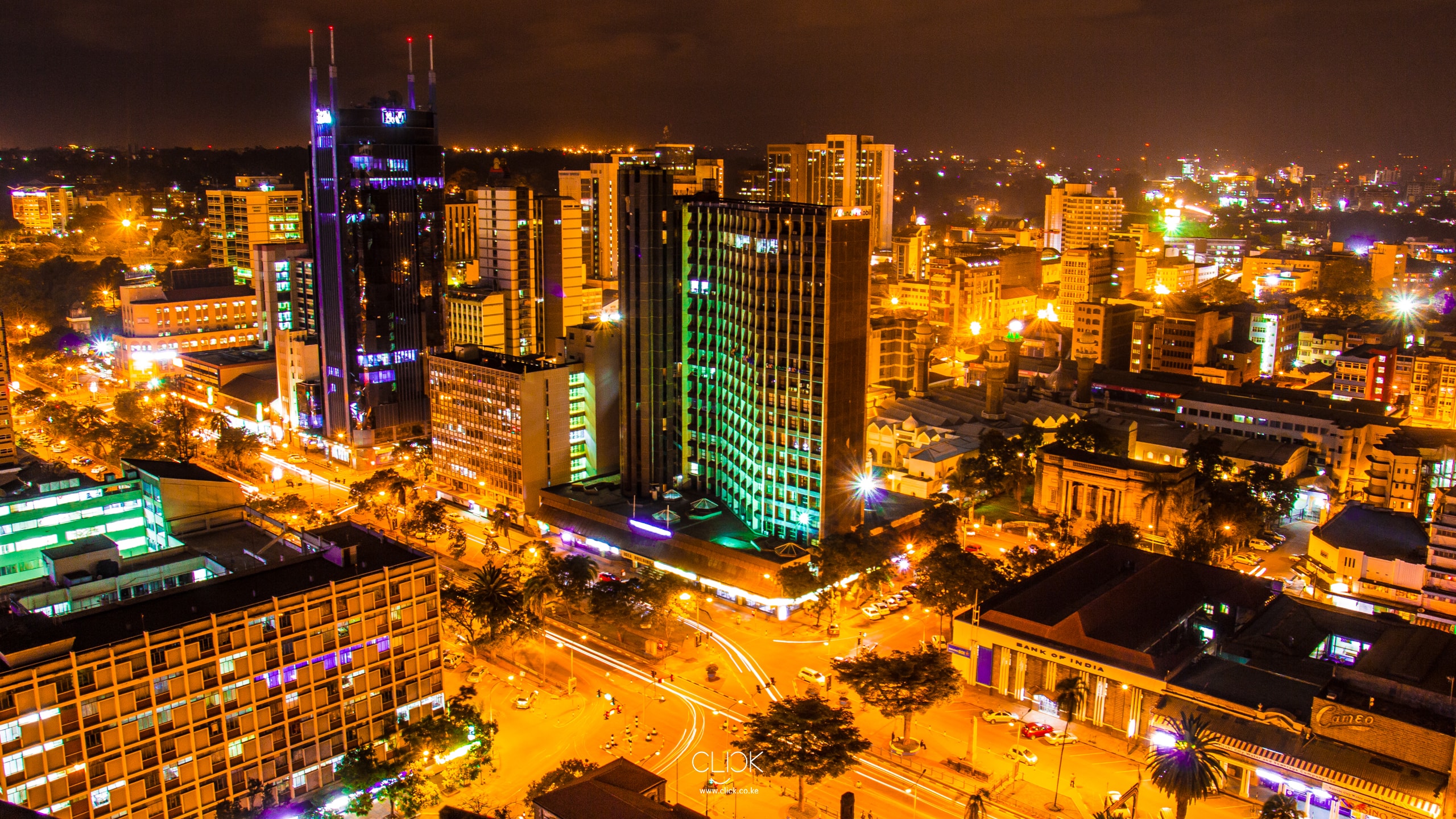 Day 2:
This day after breakfast you will drive to Tarangire National park for full day game drive with packed lunch. Tarangire Park is famous for its high concentration of Elephant that any other park you will visit. Tarangire River the river is only source of water in the park during the dry season, groups of Buffaloes, Elephants, Zebras, Water buck and other animals are always seen near the river drinking. Lions, Leopard, cheetah, Giraffes, Gazelles are among of common animals found in this park. The park is known as Home of Elephants and Baobab tree area. Late evening drive to the lodge for overnight.
Day 3:
Morning about 8am after breakfast drive to Lake Manyara National park, Manyara park is famous for tree climbing lion, if lucky this day you will find lions relaxing on sausage trees or acacia trees. Visit the hot spring, there are short walk along the lake by using designed platform which are built on the lake near the hot spring. Water birds such as Pelicans, Flamingos, Ducks, Goose, Herons and many more are always found in this area. Animals such as Hippos, Buffaloes, Giraffes, Zebras, Wildebeest, Impalas, Monkeys and Baboons are common in this park. Late evening drive to Karatu town for overnight at Farm House lodge or similar.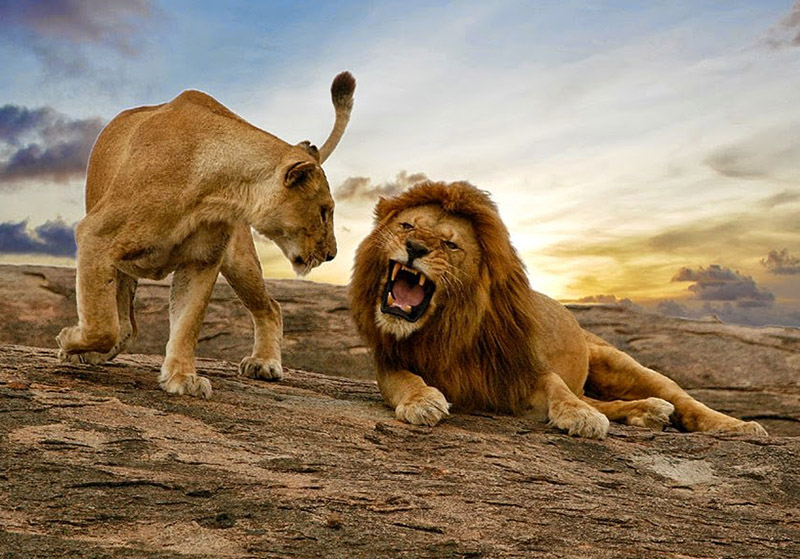 Day 4:
After breakfast drive to Ngorongoro crater with lunch boxes for game drive, Ngorongoro crater is also known as seven wonder of the World formed about 3million years ago. Several animals are found in Ngorongoro these including Big Five, Lion, Elephant, Buffaloes, Rhino and Leopard can seen at Lerai forest, other animals including Hippos, Wildebeest, Zebras, Hyenas, Jackals and many more are found in this crater. After picnic lunch drive to Serengeti for overnight at tented camp or Lodge.
Day 5&6
Full day game drive at Serengeti, experience wilderness of Africa and endless plain of Serengeti with early morning game drive, Bright your day with early morning sunrise on Balloon flight, it is a time to find the rest of big five animals. Leopard always found on acacia or sausage tree near the seronera river. Serengeti is famous for its annual wildebeest migration, big cats and big area of about 14500sq Km.
Lake Nakuru National Park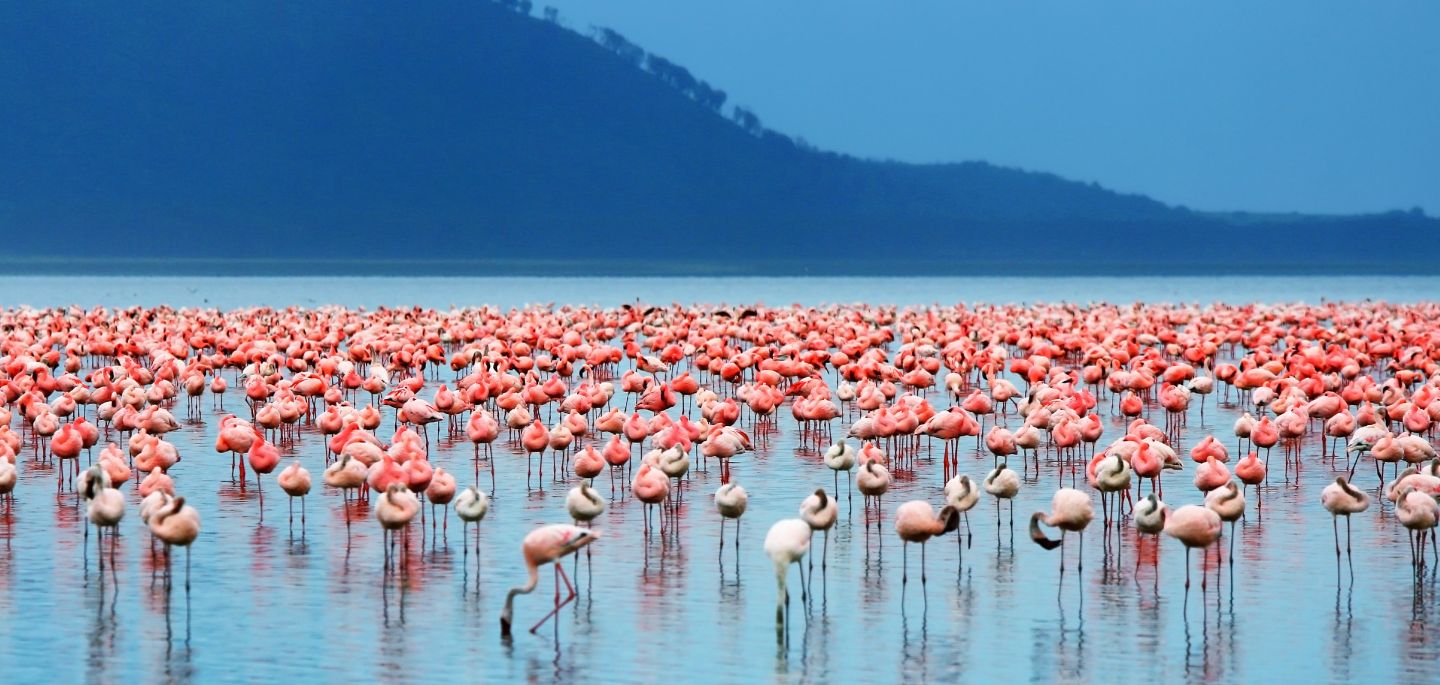 Days 7
Drive to Lake Natron with game drive on route. Check-in the camp about 5pm, visit lake natron which is famous for Flamingo breeding site, it is good place to take your evening sundowner then drive to the camp for overnight.
Day 8
This day you will drive to Arusha town with visiting local market on the way. You may have Arusha town tour then transfer to your hotel for overnight or transfer to Airport.
End of Service.