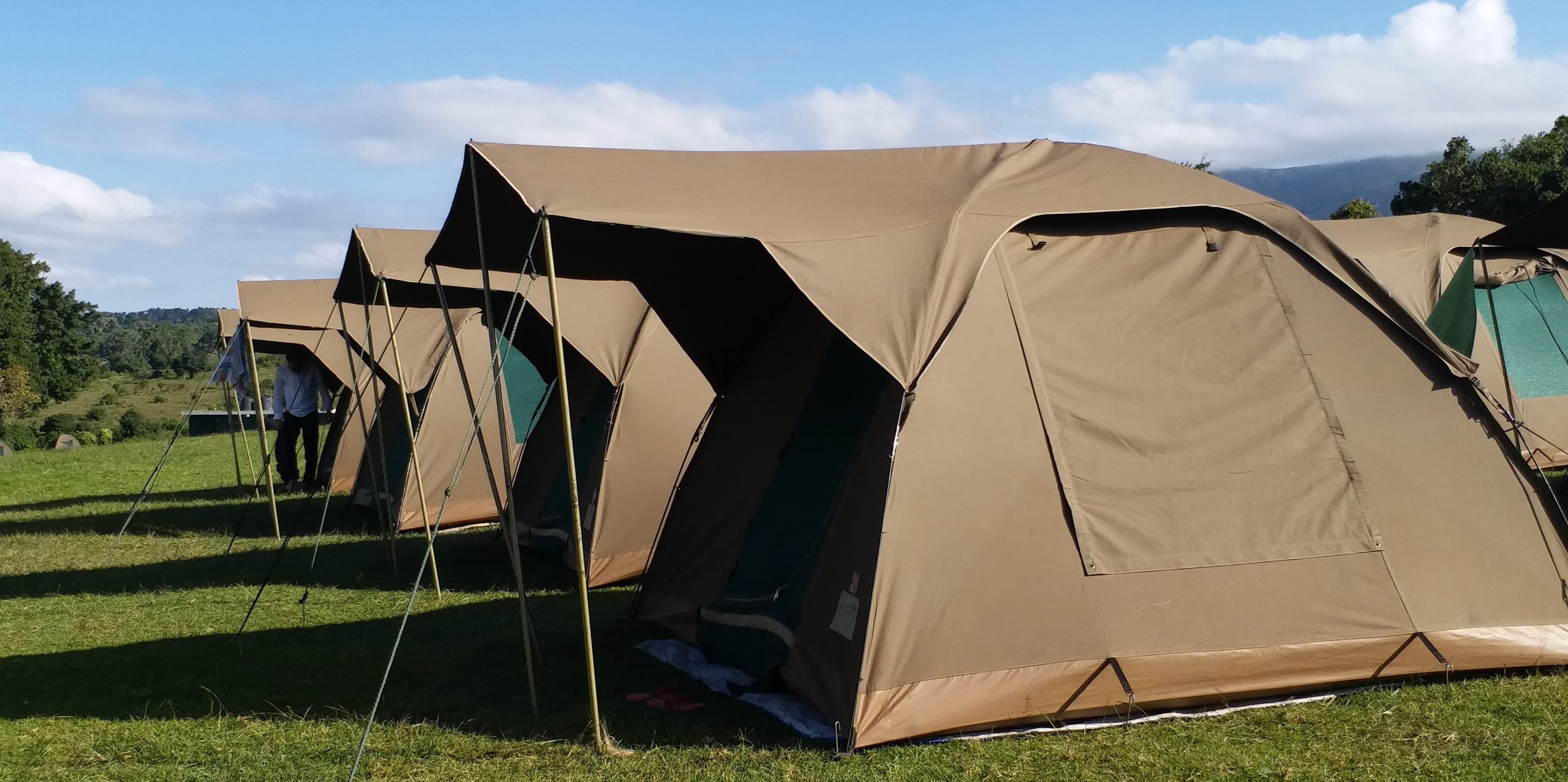 TANZANIA CAMPING SAFARIS
If you want to experience the real wild adventures in Africa is to do a camping Safaris, it is not only affordable but you will be Closer to nature, you will have flexible itinerary, Self-decision e.g. where to go for game drive, need to relax at camp or what you want to eat, want to cook by your-self. Daily fresh food is guaranteed. This type of safari is pocket-friendly.
Our Camping safari is Luxury: There are several camping sites to every national park except Ngorongoro where there is only one camping site inside the area, but also you may camp outside the park. Facilities at camping sites are available from clean toiles, bath rooms sometimes with hot shower, dining room, solar power charging & lighting, and security. Our camping safari is luxury, means all are inclusive, from soft drinks e.g. soda, juice and water, hard drinks, which are local beer such as Safari, Kilimanjaro and Serengeti lager, and Spirit, Gin and Wine you will buy yours before the journey begin at the local supermarket.
Why camping with Nature Excursion Safaris: You will camping under the African clear sky at the middle of the bush which is lighted by stars whole night. Our camping equipment are modern such as dome tents are bigger allow you to stand while you are in-it, we provide beds, pillows, Mattress, chairs, tables, good cooking wear, hand-wash canvas bucket while the sleeping bag you will bring yours but is available when is requested. In case of big group we provide camping supply vehicle to carry on equipment and crews, three fresh meal a day are provided, coffee, hot milk, snacks and soft drinks are available any time.
Is it safe to camp inside the park….  Security is our priority and is guaranteed, armed rangers are available 24hours for guarding in case of wild animals inside the campsite. We have the experienced safari cooks who will prepare delicious meal daily from breakfast, lunch and dinner. Camp is set-up evening and broken down morning daily (in-case of one night at the place) with your driver and cook, but you may participate in that if you are interested. Camp fire is allowed at the camp, at night you will experience the nocturnal animal's sound from hyenas, lions, leopard, owl etc. This is unique way of enjoying camping safaris.
Bellow are our Tanzania Camping Safari Packages